There is an ebook I wrote, well, maybe I should put "wrote" in quotes last year called The Wit and Wisdom of Hillary Clinton. I just decided to update it for 2016. Whew! Those updates took a long time, but it is finally finished.
Yeah!
120 pages of awesomeness.
120 blank pages because, unfortunately (or may that should be fortunately) Hillary Clinton has never said anything witty or smart.
Other than that, it's a real tear jerker. You'll laugh and cry about the Bernie Sanders reference. Somewhere in the 120 blank pages is a final page with an "easter egg" picture hidden somewhere on it. Any idea who would have lent their picture to a book about Hillary Clinton?
Well, do you?
I know the suspense is killing you …
How much is this incredible book going to set you back?
99 pennies. Cheaper than 99 red balloons. Cheaper than one second of a Hillary speech to Goldman Sachs.
Here is how to order your gag gift for immediately download as a PDF file: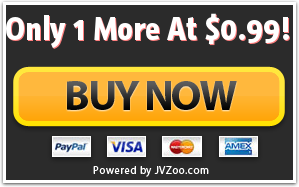 Wit and Wisdom of Hillary Clinton
Link to this page
Link to this page
Copy the code below to your web site.